[1,000 toriis] access, a transportation summary of Fushimiinari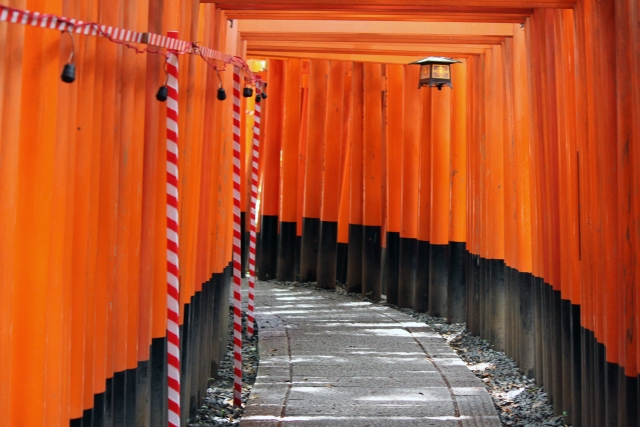 Of 2014 by the trip adviser
Fushimiinari that came first in the "tourist attraction investigation where was popular among foreigners of Japan" wonderfully.
1,000 fantastic toriis become the pronoun of Kyoto.
This time to a foreign tourist of the extreme popularity
I settled access, transportation to "Fushimiinari".
About Fushimiinari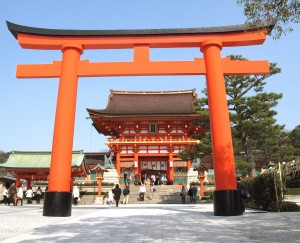 The name official in Fushimiinari "Fushimi-Inari Taisha Shrine."
In the total head office of Inari Shrine said to that there are approximately 30,000 in the whole country,
The number of the worshipers of the New Year's visit to a Shinto shrine is Kinki area; the first place,
It is a Shinto shrine representing Kyoto that is proud of the fourth place in Japan.
The history dates back to the Nara era,
I have many important cultural properties in the precincts.
It becomes the location spot of many movies and historical dramas,
It is Kyoto eminent popular sightseeing spot of the extreme popularity for a foreign tourist.
An address:68, Fukakusayabunouchicho, Fushimi-ku, Kyoto-shi, Kyoto

Access by the train
A train is absolutely convenient for the access to Fushimiinari.
It is near to the nearest station with a 5-minute walk,
The access from Kyoto Station is distinguished, too.
JR Nara Line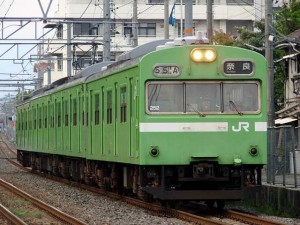 By JR Nara Line, it is a 5-minute walk from Inari Station getting off of 2 stations from Kyoto Station.
The rate is 140 yen from Kyoto Station for five minutes in the time required.
There is less number than around four of them and an urban area an hour,
Because the high speed does not stop at Inari Station other than New Year holidays, it requires attention,
In the transportation to leave for Fushimiinari from Kyoto Station
It is the cheapest fastest route.

Keihan Line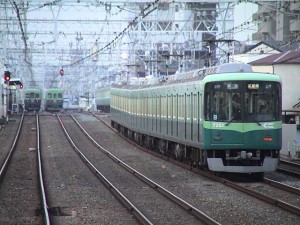 With the Keihan Line, it is a 5-minute walk from Fushimi-Inari Station getting off.
From Gion-Shijo Station 5 stations, time required for nine minutes,
4 stations, time required are seven minutes from Kiyomizu-Gojo Station.
The rate is all 210 yen.
The Keihan Line does not reach at Kyoto Station,
The access with the tourist attraction including Kiyomizu-dera Temple and Ginkaku-ji Temple in eastern Kyoto-shi is good,
Because Shijo-Kawaramachi area is near, it is convenient.

Access by bus, car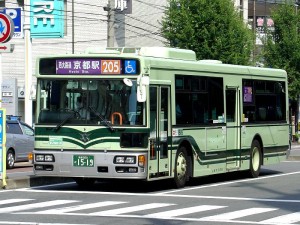 It is a convenient bus in Kyoto-city,
The bus route to this Fushimiinari is not precocious despite richness.
Kyoto municipal bus, 5 south system "Inari University front garden of a shrine" bus stop is available,
The number is around two of them an hour.
In addition, a train is absolutely cheaper and is fast because the Fushimi neighborhood is easy to be congested.
By car Meishin Expressway Kyoto south IC,
The use from Hanshin Expressway Kyoto Line Azuma Kamokawa IC is convenient.
There is the parking lot, too, but attention is necessary because I may not put it in a season.

Access from each place
Then how is the access from each Kyoto city place and Osaka, Kobe?
Summary
I settled access, transportation to Fushimiinari this time as things mentioned above.
It is Fushimi-Inari Taisha Shrine of the extreme popularity for a foreigner.
It is a recommended tourist attraction.